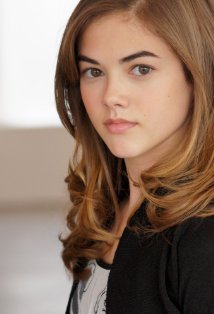 Caramarienne Boreuazzi
Full Name:
Caramarienne Giselle Boreuazzi
Gender:
Female
Birthday:
June 10
Age:
15
Blood:
Half-blood
Birth Place:
Florence, Italy
Residence:
Glasglow, Scotland
Family:
Caramarienne was born to Giselle and Vincent Boreuazzi; Vincent was sixty two years old and of pureblood descent and had three sons and two daughters already. His wife passed away and at 27 and a second-cousin of his deceased wife, Giselle stepped in eager to play the Stepford wife. Vincent was no good father; his nannies raised his sons and daughters. Giselle wanted him purely for his money and therefore there was no real loving, sweet family atmosphere to nurture Cara from when she was born. However, unlike her much older siblings, Cara was raised by Giselle's sister and Vincent's mistress; Olivia. Olivia Hughes was 32 and a kind, soft soul who wanted only the best for her niece and psuedo-daughter but there was none in reciprocal from Cara.
Bloodline History:
(If Pureblood, or Cannon)
The Boreuazzi's are a very cowardly family of purebloods. They don't care much for blood lineage, and are extremely hypocritical. They care not for blood purity, but continued intermarrying at the idea of laying low in society. In fact Vincent Boreuazzi's five children aren't from the same family as Cara - she's only their half-sister because of this. His first wife was a pureblood his age, Idna Greiner, and for twenty years they populated the Boreuazzi line. When she passed away from dragon pox, he found solace in her half-blood nurse - Tiffany Hughes. He married her after six months of courtship and despite their tries for two years to have a child, they were unfortunate to have none. When Tiffany died in a plane accident, he met Giselle at her funeral and married her once it was discovered she was pregnant.
Personal History:
When Cara was younger she was treated with an air of dismal and disapproval. Giselle's intentions were seen right through; it was clear her mother was a gold digger with no real interest in Vincent. The Boreuazzi's legitimized her but in name only. In every other way she was basically a bastard. Her blood status helps her no way possible. She grew up somewhat of a recluse; secretive and lucrative. To everyone else she was just a shy, sweet looking girl, on the contrary she was anything but.
Cara is exceedingly manipulative and deceitful however, not more than she is hardworking. Her main goal in life is to obtain power and she prefers to do that with a sweet smile and honeyed tone. On the inside she sneers at them all and thinks them all beneath her. She works hard to keep her true self a secret from anyone who may suspect otherwise.
When she was 12, her cousin, a prominent member of the Black Widow's saw an opportunity in Cara. That was the beginning of Cara's life as a somewhat junior member of the Black Widow's; she believes wholeheartedly in the cause and would do whatever means necessary to continue their cause.
Appearance:
-Light brown eyes
-Chestnut shoulder length hair
-Petite frame (anemic)
Personality:
Exterior ~
-Kind, Sweet, Caring, Tender, Gentle, Friendly
Interior ~
-Rude, Hypocritical, Deceitful, Manipulative, Power-Hungry
Secret Word:
Puddifoots c: